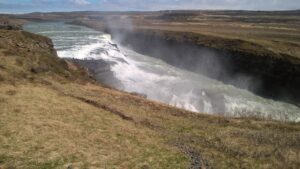 I normally use my blog to talk about business affairs, but I couldn't resist writing about my recent trip to Iceland. It had been a dream for a long time. I studied the Icelandic sagas at university and loved them, and I'd always wanted to see the country where it all happened, but somehow never got around to it.
Until this year when, thanks to the help of Steve Fletcher of Travel Counsellors, I finally spent a week there.
I suppose the first thing you notice about Iceland is the landscape. It's not a pretty landscape — the drive from the airport to Reykjavik is across lava fields — but it's spectacular and volatile. Mountains and dales, fjords and glaciers — it's a landscape where epics are just asking to happen.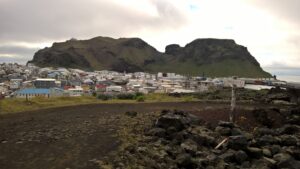 And there's plenty of volcanic activity, as suggested by those lava fields, not to mention the black beaches along many parts of the coast. In some areas, it's simply routine to smoke seeping up out of the ground and gathering over it, and I visited one small town built on top of a predecessor that was buried by lava as recently as 1973.
The reason for all the activity is that the rift separating the Eurasian and North American tectonic plates goes straight through Iceland. That's best seen at Þingvellir, the stunning landscape where the Icelandic parliament was held from 930. Though now held indoors in Reykjavik, it's the oldest parliament in the world.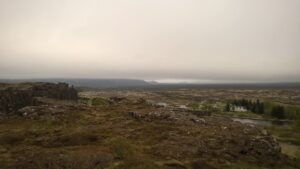 All this landscape and volcanic activity isn't just for the tourists, though. Iceland is possibly the greenest country in the world, with virtually all its energy coming from renewable sources, mostly geothermal and hydro-electric. You can smell it in the air — in fact, I felt a little ill when I got back to the dirty British air. Obviously not all countries have Iceland's resources, but it can be done.
And the Icelandic people are not only friendly but also surprisingly peaceful, given their Viking origins. There's very little crime, and I never once felt harassed or unsafe, even in the centre of Reykjavik.
Mind you, there is a kind of inbuilt contrariness about them. When I visited the Hallgrimskjirka, the biggest church in Reykjavik from whose tower you get breathtaking panoramas, I was amused to find it surrounded by streets named after the Norse gods. And facing it across the road was the (excellent) Café Loki. But that's very Iceland.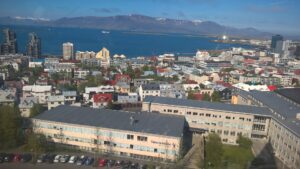 So was I satisfied by my trip? No way — a week wasn't nearly enough. Next time, I want to go for a month.